Listen to what some NAVISERIES riders had to say about their Yamaha
Sam Scribner
Growing up Sam was always a fan of the action sports; he enjoys the high paced energy of living his life to the fullest. After a fall in 2016 and subsequently becoming paralyzed from the chest down Sam needed to find a way to still interact with his passions. After finding photography/videography to be his key to a new creative outlet, he began educating himself and quickly found he was just as much a part of the action as before. "NAVIONE gives me the ability to maneuver myself around swiftly and efficiently when I'm trying to get the shot. I'm able to get to spots independently, that without NAVIONE, I would never see. My portfolio is where it is thanks to Yamaha and NAVIONE and I'm so excited to see where I'll go next"
What was your first impression of NAVIONE?
My first impression of the NAVIONE was that I was going to be able to utilize a much smaller chair. Everything up to this point was requiring me to use a bulky power chair and due to its weight & size obvious limitations were placed on where I could get to. However, with NAVIONE I'm able to independently push myself with confidence.
How has the NAVIONE helped you while still maintaining an active lifestyle?
It's very often that I find myself on paths that are not paved, and sometimes maybe not even on paths at all. As a quadriplegic photographer, NAVIONE gives me an incredible boost of independence knowing I'm able to utilize the power that NAVIONE provides to get myself exactly where I need to be to get the shot.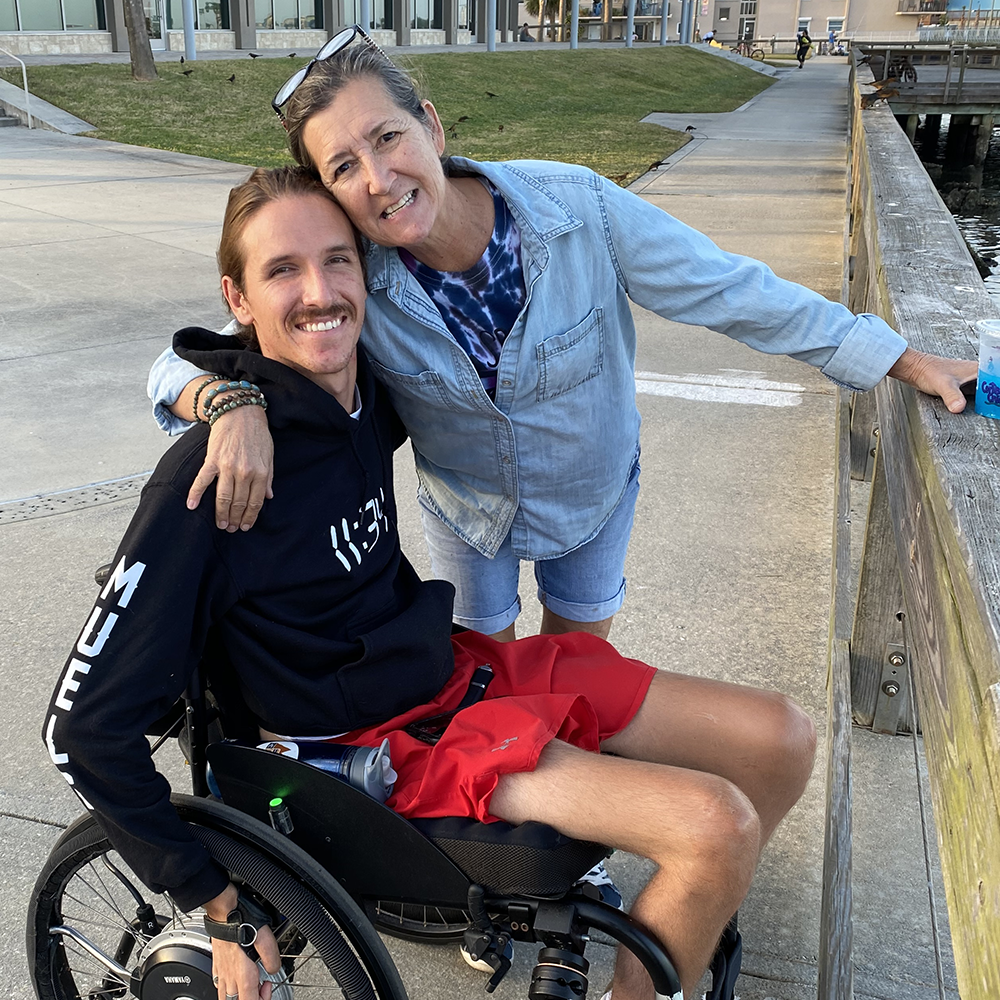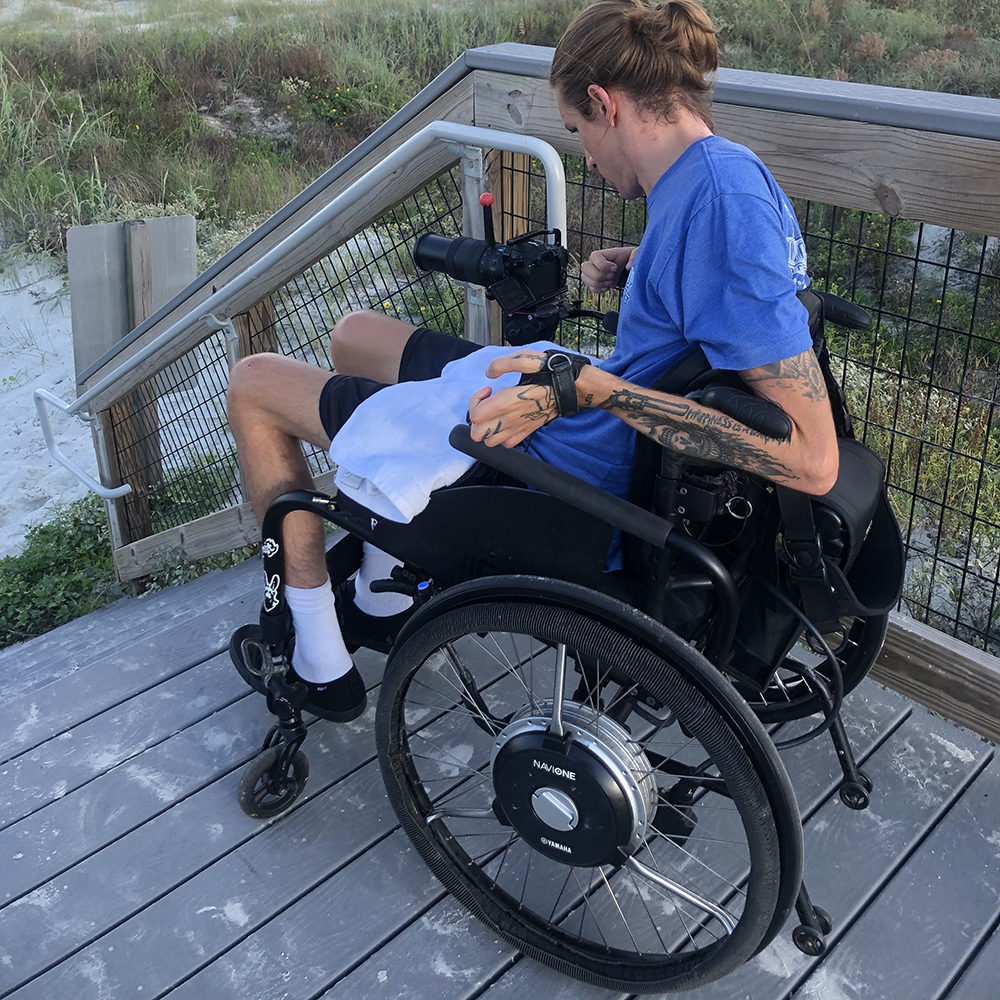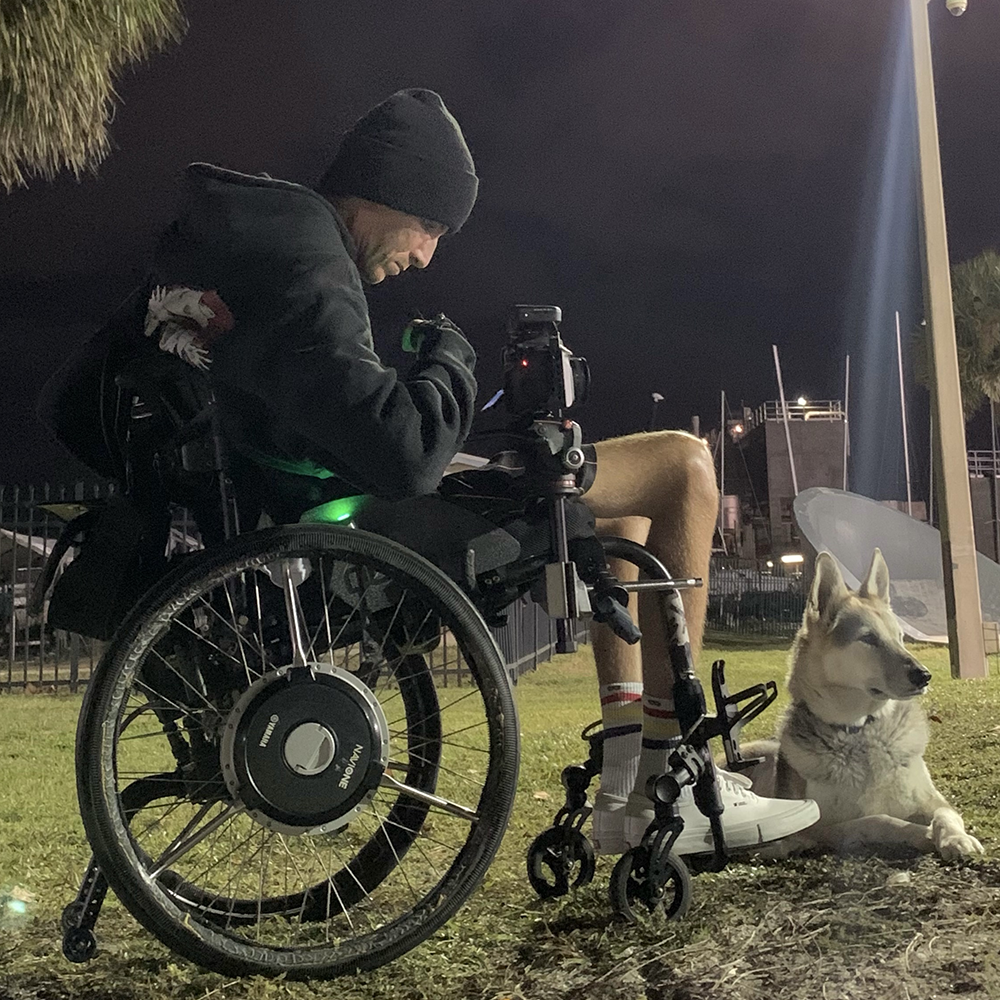 Dr. Glen House
Dr. Glen House is a practicing physician, athlete, inventor and a quadriplegic. After a skiing accident in college left him with a C7 injury, Glen's quest for becoming a doctor and helping others did not stop. Dr. House was the first wheelchair rider to graduate from the University of Washington Medical School with training and residency at highly regarded institutions; including Baylor College of Medicine and Kessler Institute. He took his passion further with expanded expertise in spinal cord and brain injuries. Now Dr. House enjoys his active and healthy life in Colorado, speaking, researching and continuing to practice rehabilitation medicine to serve his community.
How has your use of the NAVIONE impacted your routine and activities?
The NAVIONE has created access to opportunities that were previously difficult or impossible due the slope or terrain. It's a great feeling knowing that I have a wheelchair that can go about anywhere with my family and friends.
How would you describe the NAVIONE performance compared to other power assists you have used in the past?
The NAVIONE has an incredible range of balance between a very light touch and minimal response to a more robust power to go up steeper hills or more difficult terrain. The downhill control is a tremendous improvement in power assist technology.
Yamaha NAVIONE in Pike Peak Challenge feat. Dr. Glen House
Miracle Pelayo
Miracle has been using wheelchair over 20 years. She loves her family, friends, and many people she works with. As a talented actress and spreading her love for life to everyone around her, she is the perfect example of exploring her world on her terms.
What was the first impression of NAVIONE?
My first impression of the NAVIONE was I never knew in a million years that these wheels could ever be created and the fact that I got to use them was beyond incredible! I've always struggled with trying to push myself faster in my wheelchair and I would get tired very easily but now having the NAVIONE makes getting around SO much easier! 
How NAVIONE helped you explore a Theme Park?
Using the NAVIONE at a Theme Park helped me in so many ways! I was finally able to go around the whole theme park so fast! And it was a lot of fun! I was able to keep up with everything going on and it made me feel like I had some independence!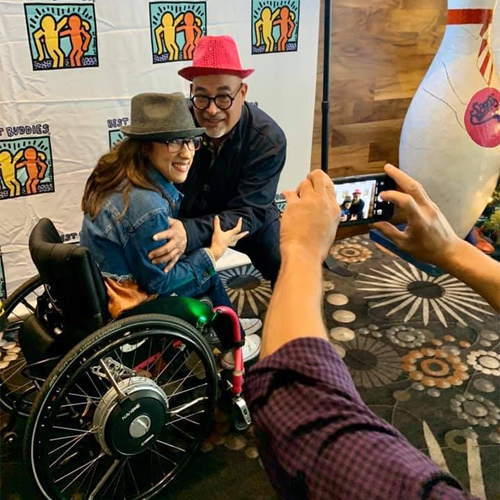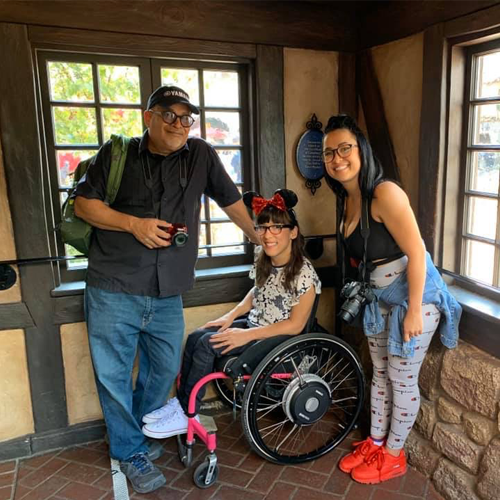 Professor Ellen Stohl
Ellen has been using wheelchair over 35 years. As a professor at California State, Northridge she educates and empowers her students to be a better person each day. She loves her students, family, and friends and has such a passion for life. She has the confidence and independence to do exactly what she needs and loves to.
What was your first impression of NAVIONE?
The NAVIONE had a very high tech look that complimented my manual chair and kept the overall appearance modern and clean. It definitely did not make my chair look like a cumbersome medical device and I loved that. l Initially, I was a bit unsure about the functionality of the NAVIONE and if it would really help me with my daily needs.   I was used to a power assist that would transport me long distances so I was very skeptical. Boy was I wrong. The NAVIONE helps with every aspect of pushing and assists my chair movement forward, backward, and with every turn. It is a multi-directional power assist that allows me to move a little or a lot with minimal effort. Carpets are a breeze, grass can be traversed with ease and hills no longer thwart my efforts to get to my destination. I can readily cruise through small tight spaces and crowds because it is my pushing that controls the chair. Honestly, the NAVIONE is so responsive to the power and direction of my push I think I could line dance. 
How has NAVIONE impacted your daily life?
Having a device that assists my every push allows me to save energy and do more. Inside I have 60% assist so I can complete my home activities easily.  The outside 80% assist mode lets me traverse long distances with minimal effort.  I work about 1/4 mile uphill from my home. Pushing my chair without the assist left me sore and tired so I would drive to my job.  Now that I have the NAVIONE, I easily push to work.  I do not have to fight traffic or search for parking, so my day starts off on a positive note.  I also never hesitate to go anywhere. I used to hate going places that were carpeted.  Pushing on carpet takes so much more effort. Friends' houses, hotels, and even fancy restaurants tested my strength and challenged me to remain independent. Too often those environments are fraught with tight spaces, thick carpet, and crowds so a forward-only assist was useless.  NAVIONE removes those barriers and allows me to maintain my independence because the power assist is doing most of the work. I love that I am still actively propelling my chair and getting some movement without overstressing my shoulders and arms.  Honestly, the NAVIONE gives me the power to do more so I enjoy more.